Sri Lanka Savings Bank

Name: Sri Lanka Savings Bank Ltd.
Address: No 265, Ward Place Colombo 07, Sri Lanka.
Website: http://www.slsbl.lk/
Business: Savings Bank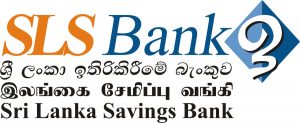 Product:
Evolve Human Resource Management System.
Modules Integrated:
Bio Metric Scanners, Time attendance system and Payroll
Project Overview by Manager - Human Resource:
From a leadership perspective, the ability to review, amend and submit my employee's timecards to our payroll team is so simple. I am able to quickly see their time punches, approve requests off, and see their available PTO. I can track salary changes and position information, and also set up annual reviews/goals. I don't have to manage attendance from my own personal calendar, and no PAPER Work!!
Pros and Cons
Pros:
Easy to use. Customer service extremely helpful and proactive. Employees also like the ability to access staff portal.
Cons:
I think the learning curve is long to learn the advanced reporting methods of creating new topics.