Water Mart Systems

Name: Water Mart Systems (Pvt) Ltd
Address: No 163/21, Nawala Road, Narahenpita,
Colombo 05, Sri Lanka
Website: http://www.watermart.lk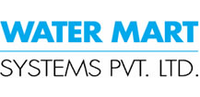 Business:
Production, Purification and Distribution of Drinking Water Product: Evolve ERP 360, Evolve POS system and Evolve CRM.
Modules Integrated:
Cash Book, General Ledger, Sales & AR, Purchase & AP, Inventory Control, Dispatch and Distribution system
Project Overview:
The system at Water Mart was based on the mainframe including the export and distribution operation. Sales and Dispatch Division did not have a system which could be shared between the Sales & Distribution Division and Head Office. Therefore, the sales orders to Head Office have been made by emails or Fax and they had to input the data into the online system manually. However, with the rapid growth of the market, the manual operation had become increasingly complicated. After implementing the Evolve ERP they increased their operation significantly. Also, they can smoothly issue the invoices and the Dispatch Notes. Moreover, the response to the sales orders from Corporate Customers has been increased dramatically.